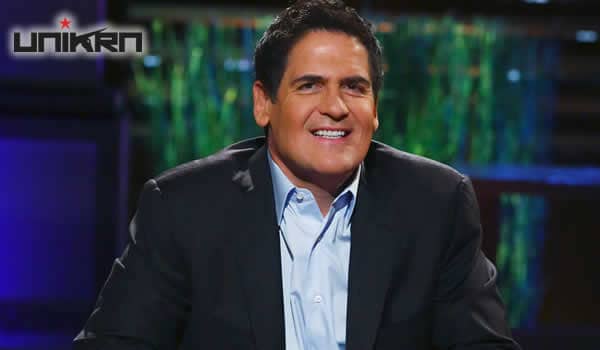 With the rise of cryptocurrencies and the repeal of PASPA, one billionaire has already placed his bet on the future of gambling.
Following the Supreme Court decision to repeal the Professional and Amateur Sports Protection Act of 1992 (PASPA) in May, Mark Cuban, billionaire investor and owner of the Dallas Mavericks, was quick to invest $25 million into Unikrn, an online eSports betting website who has their own blockchain-based cryptocurrency, UnikoinGold.
Unikrn is venture backed and run by Microsoft Ventures founder Rahul Sood, who operates an online sportsbook in other countries where gambling is legal.
Unikrn held an initial coin offering (ICO) that generated $31 million in October 2017 for UnikoinGold, a blockchain-based cryptocurrency "virtual token" created by Unikrn is used by bettors to wager on eSports games and events.
Those Unikoin Gold virtual tokens can also be exchanged for the more popular cryptocurrencies, such as ethereum and bitcoin, and then in turn can be turned into U.S. dollars.
The repeal of PASPA prompted Cuban, who participated in the Unikrn ICO, to celebrate the bright future of the eSports gambling company.
"Unikrn is going to benefit significantly," said Cuban in an interview with ESPN. "I don't think people realize that gambling is legal in 118 countries already."
With the global eSports gaming total wager amount being projected around $13 billion per year by 2020, Cuban is optimistic about the future of his investment in the eSports gambling startup and hopes each individual state in the United States will take another look at their gambling laws and legalize sports betting following the PASPA decision.
"Unikrn and Unikorn already have a foundation," said Cuban. "The already have the technology in place. Now it's just about leveraging up depending on what each individual state decides here in the U.S."
Cuban also announced on twitter in January of this year that it would be possible to purchase Dallas Maverick basketball tickets with cryptocurrency.
"We will be adding a crypto payment ability," Cuban said in an interview with CoinDesk. "We will accept BTC, Eth, possibly some other currencies. [That's] to be determined."
Cuban in the past has cautioned against investing into cryptocurrency in the past but has since changed his stance, advising to only invest if you can afford to lose your investment and still be okay.
"If you're a true adventurer and you really want to throw the Hail Mary, you might take 10 percentage [of your savings] and put it in bitcoin or Ethereum," according to Cuban in an interview with Vanity Fair. "[You've] got to pretend you've already lost your money. It's a flyer, but I'd limit it to 10 percent."