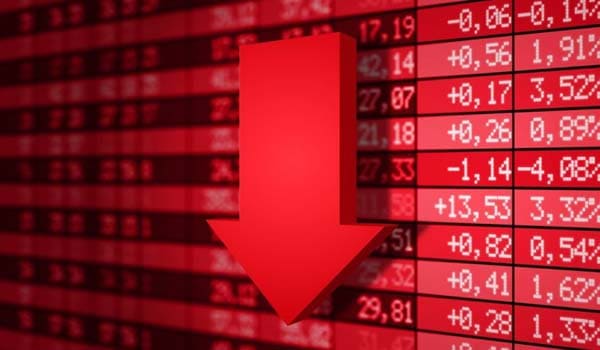 As of a recent sell-off of Bitcoin November 14th, multiple cryptocurrencies have fallen in value per coin. Just two weeks into November and during the Thanksgiving weekend, the price of Bitcoin has significantly dropped by 80% of the value seen last December when a single BTC fetched $20,000.
Bitcoin dropped below $6,000 per coin then $4,000 and on the 24th, BTC dipped below $3,500; contrary to predictions made mid-2018.
BTC's continuing fall is not related to any new updates in the market or legislation but the continuation of a sell-off avalanche sparked by a fork in Bitcoin Cash.
Others speculate a major coin holder sold their Bitcoins which triggered automatic computer sell orders which snowballed the price further in devaluation. Another possibility may be due to BTC's falling hash time and increased regulatory scrutiny.
Some trading analysts suggest the current cryptocurrency market is a bear market while others suggest a slight drop before the annual Christmas-time pickup cryptos have historically shown. Nonetheless, many well-respected traders and market analysts have confidence in Bitcoin's rise again with the entire crypto market's crash coming to an end.
To say the least, November's BTC price drop of 40% is the worst to have occurred to the coin since April 2013. While Bitcoin faces its own mortality, the coin's drop dragged numerous other unrelated cryptocurrencies with it on its way down.
The Thanksgiving weekend revealed a wider rip in the crypto market, however, this could be due to low trading volumes during the holiday.
Altcoins like Litecoin, Ripple, and Ether experienced significant devaluations at 8.86%, 6.98%, and 7.15% respectively. Despite a slight pick up in the market on Cyber Monday, the Monday following Thanksgiving weekend, altcoins are having a hard time regaining their previous market foothold.
On Monday, November 26th Bitcoin briefly broke above $4,000 per coin and is steadily attempting to maintain its price hold after dipping slightly below 4k per coin.
However, cryptocurrencies may have a saving grace as a recent announcement by Ohio declares the US state's desire to utilize Bitcoin for tax payments. This could open more US states to accepting cryptocurrencies in numerous applications.
Nonetheless, the market could recover the week after Thanksgiving given more good news and steadier trading.